Our Mission Statement:
Centered on God's will for every individual.
Saved (1 Timothy 2:4)
Sanctified (1 Thessalonians 4:3)
Separated (2 Corinthians 6:17-18; Romans 12:1-2)
Serving (1 Corinthians 15:58)
Bond them into the Church family using love.
(Colossians 3:14; Philippians 2:1-2; Ephesians 4:2-3)
Boldly communicate God's Word.
Preaching (1 Corinthians 1:18; 2 Timothy 4:2; Acts 6:4)
Teaching (Mathew 28:20; Deuteronomy 6:6-7)
Discipleship (Mark 3:13-14; Acts 20:20; 2 Timothy 2:2)
Create an eternal impact, locally and globally, through the Gospel of Jesus Christ.
(Mathew 28:19-20; Acts 2:47; Acts 17:6; 1 Samuel 17:46b)
Pastor Philip Middleton
Thank you for visiting Calvary Bible Baptist Church online. We would love to meet and greet you personally!
Here at Calvary Bible Baptist Church, it is our sincere desire to extend the love of Jesus Christ to all who enter our doors. We are a church that desires to know and grow in the knowledge of the Word of God. I invite you to come and join us as we travel this beautiful journey of the Christian life.
-Pastor Philip Middleton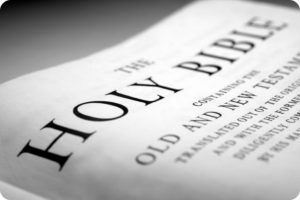 We believe that the answer to everything here on earth is found in the Bible. God's Word is the foundation of our faith. We believe that the King James Bible is the inspired Word for the English language. We believe in the death, burial, and resurrection of our Lord, Jesus Christ as the answer to eternal life.